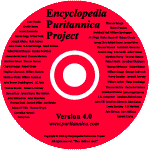 News:
---
14.03.03 - The EPP has released Kindle editions of many of its works! See our Mobile page for more information.
---
06.01.10 - Version 3.0 is available for purchase.
---
more >>>
Welcome to our Site
ANNOUNCEMENT: The EPP has moved to a new website! Please visit www.publishepp.com!
THE PROJECT

---
The Encyclopedia Puritannica Project (EPP) is an federation of Christians committed to the orthodox truths of Scripture. We believe these truths to be well understood, articulated, and applied by the Puritans and other Reformed teachers, both past and present.

Many of these works have been forgotten by the modern church and thus, have become practically inaccessible. It is our desire to see these works go forth to the nations once again.

This project, begun in 1997, is dedicated to the accomplishment of this task. Our goal is to make faithful digital copies of these works available to Christians once again.

To God be the glory, forever and ever!

Purchase EPP CD



DEMONSTRATION

---
Browse to the EPP Demo
DONATE

---
Would you like to support the Project? Please feel free to donate through Paypal: